Ouchie!

Looking at the bright side of every cut and scrape

Bandage packaging mirrors its utilitarian aspect. As a medical product, this is effective formal approach. There is an opportunity, however, for exciting labeling.
The current offerings of bandages are homogeneous: it is difficult to distinguish brands on display. Every box is a trustful blue, every box shows the same information.
Ouchie is an approach from an eclectic and coordinated perspective. It is mindful of the child who is already fearful of injuries. It's a reassuring, transitional object for a better day.


In conjunction with the color and design, the language on Ouchie packaging makes the product more approachable.

Ouchie is portable: its portioned 6-piece envelopes measure to the dimensions of traditional American business cards.
Process
In approaching the packaging, Ouchie took its first steps as professional and minimalistic — a design driven by clarity. With less obfuscation, I opened the branding up to exciting and vitalizing colors. I stuck true to the primary colors to benefit from an eclectic and naiveté feel. The shape of the box refers to the iconic shape of First Aid Kits. The language of the packaging reflects a optimistic voice toward injury response and recovery.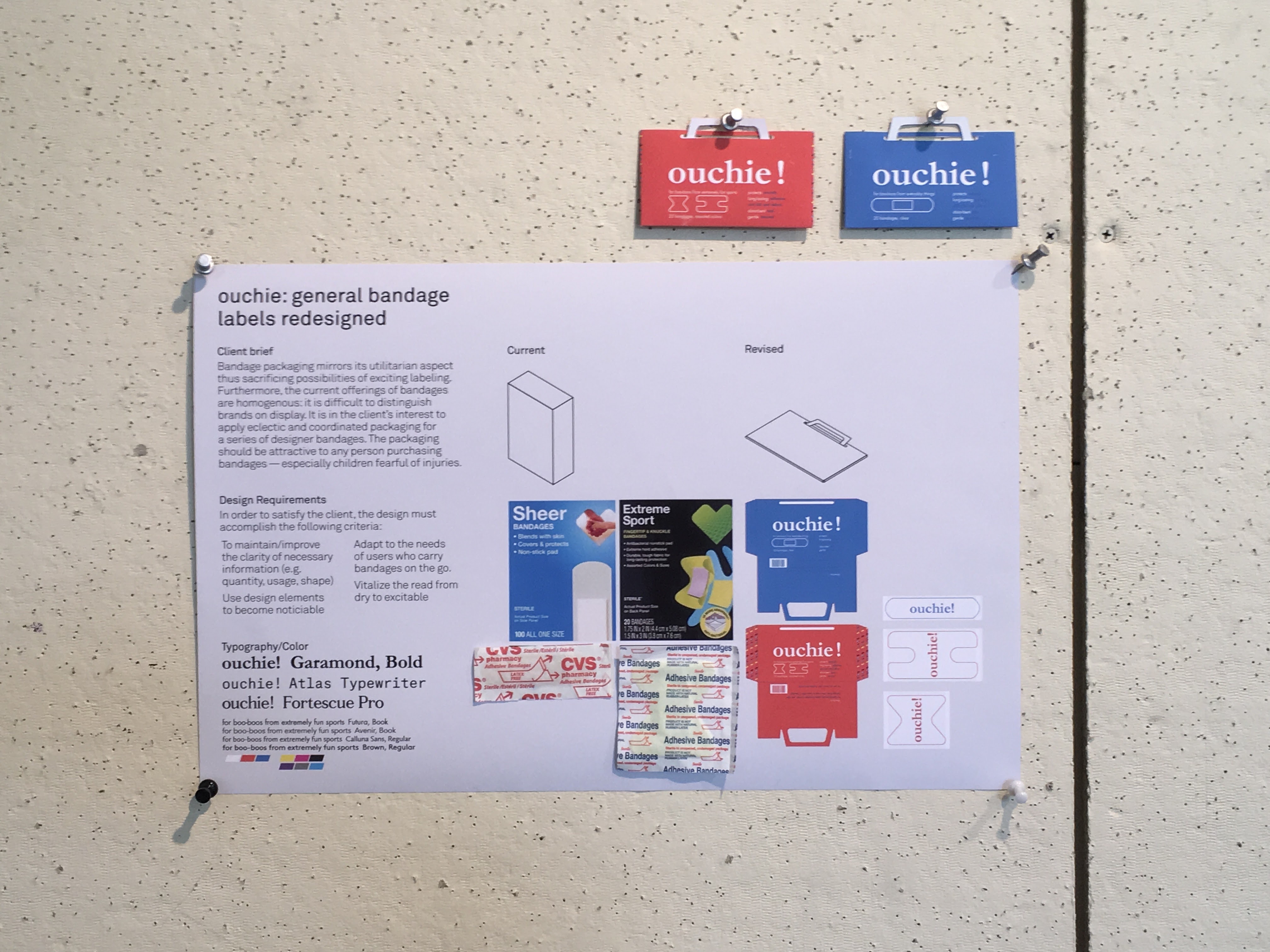 © 2020 Cat Makes Work by Catherine Hong. All rights reserved ︎