Within five weeks...
Lines of designs, practiced silk-screening methodology, character built from wiping squeegees, and a pop-up sale spawned in the cold month of January in 2016 and 2017. All designs start with five humble ingredients: a screen with emulsion, colored ink, acetate sheet, a shirt, and an idea.

With friends, I set up a stand in RISD's Illustration Building Gallery to share and sell printed tees, sweaters, and patches.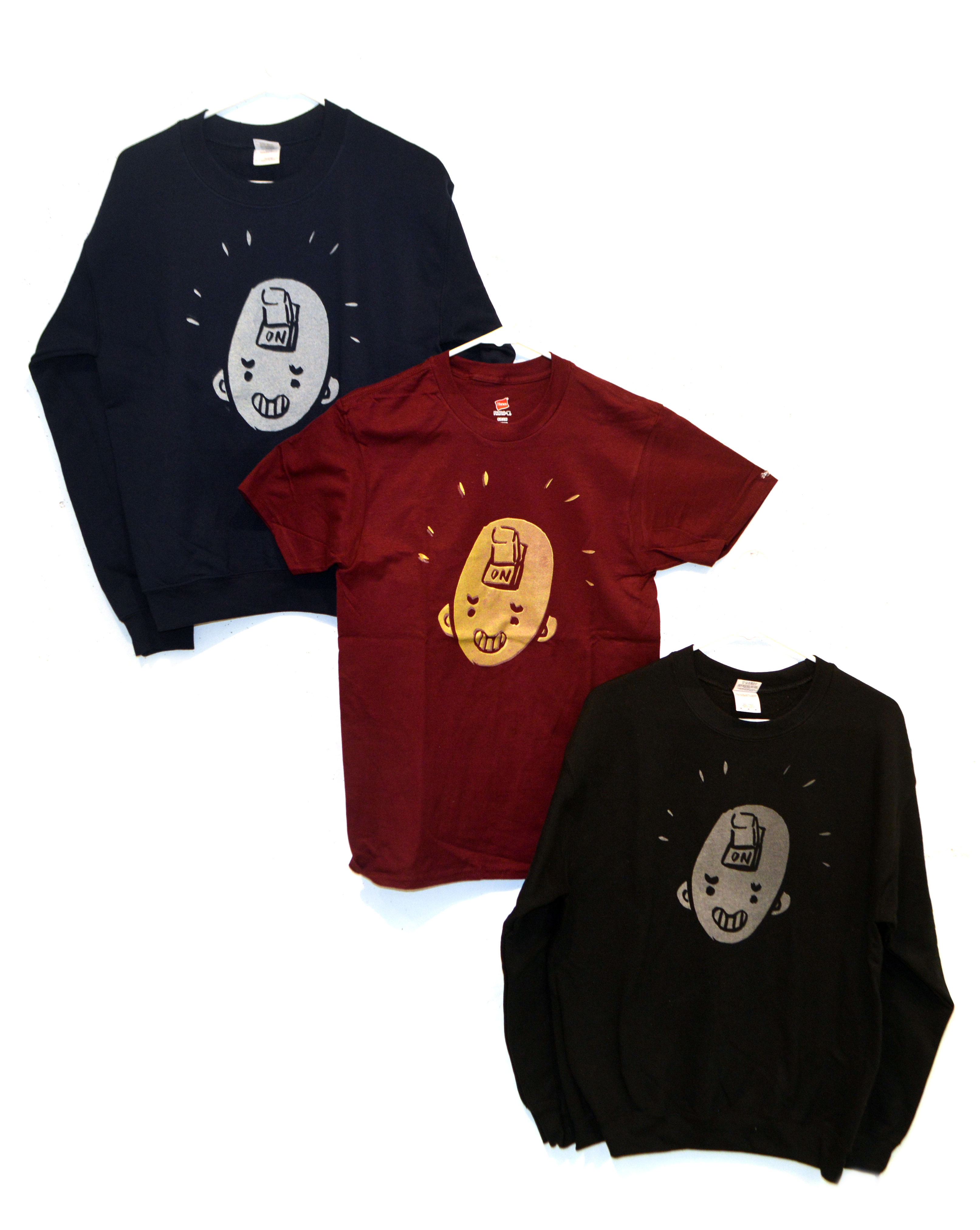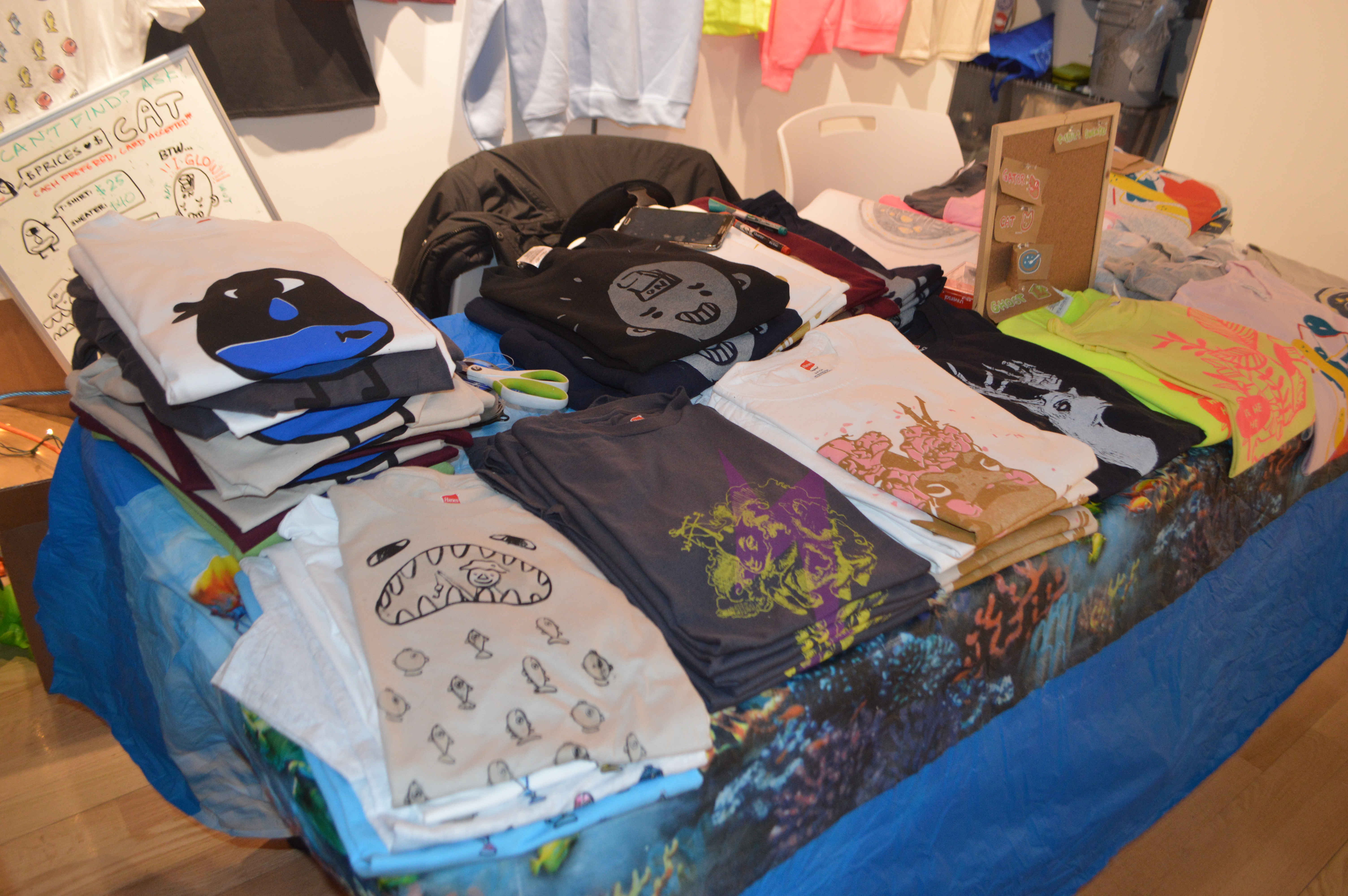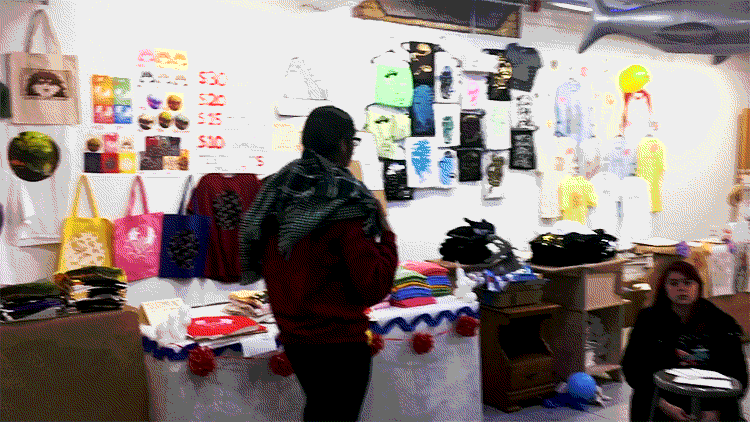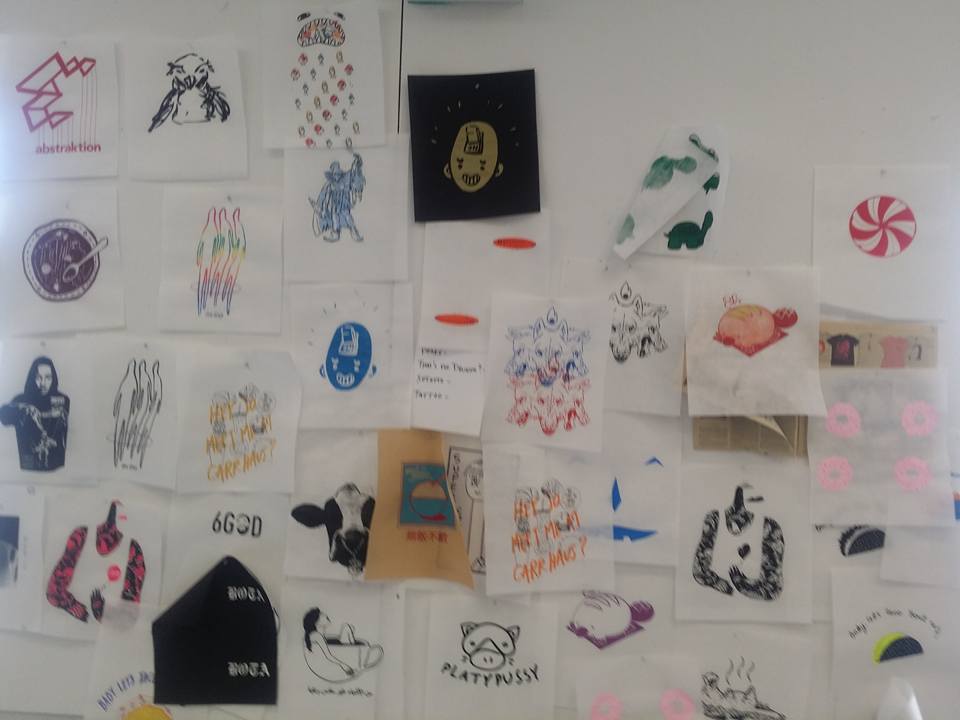 © 2020 Cat Makes Work by Catherine Hong. All rights reserved ︎